Fooks-Michnya Associates, LLC
(609) 601-0352
Somers Point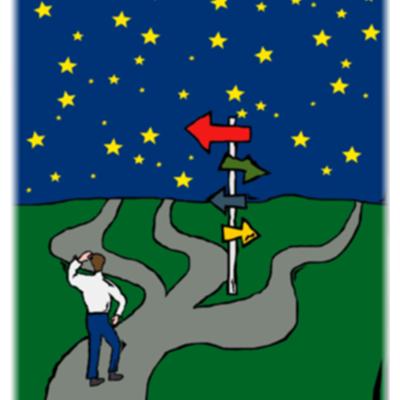 Intensive In-Community
If your child is being served by the NJ Children's System of Care, we can provide in-home parenting education at no cost to you. Ask your case manager for a referral or call PerformCare NJ at 1-877-652-7624.
Fooks-Michnya Associates, LLC, a limited private practice, specializes in three areas: helping parents get more cooperation and compliance with less energy, helping couples beat the odds and stay together, and helping all of our clients find solutions that work and make changes that last.
Individual Counseling
Depressed? Anxious? Life got you down?
More than one in four adults – and more than one in three teens – will suffer from some form of depression, anxiety or both every year, and many try to cope with mental health issues by using alcohol or drugs. That's sad because research shows that treatment is effective, yet less than half will seek treatment. When you are ready for success, we will help you achieve meaningful, lasting change as quickly as possible.
Is conflict tearing your family apart?
People are complicated, relationships are hard, and every family is a blending of beliefs, culture, and values. All families struggle at times to make decisions, manage conflict, and balance family and individual boundaries, needs and goals. Blended families are even more complicated. We will help you learn and use the critical relationship skills to achieve a healthy balance and support for all members.
Marriage in trouble? Growing apart?
Better than 50% of first marriages end in divorce, and even more subsequent marriages fail. Want to be among the "better half" of those couples and celebrate year after year of happy marriage? Learn to use 7 simple skills to give your family the gift of a lasting marriage. We can help you develop the kind of vibrant, enduring relationship that you both imagined when you first fell in love.
Parent Education
Want your kids to grow up to be respectful, responsible, productive, happy adults that you'll enjoy hanging out with and who will want to visit you?
We will help you learn powerful yet easy-to-use techniques that will put the fun back into parenting, give your kids the best chance for a successful life and build loving relationships that last a lifetime.
Parenting Workshops
Michael is a certified instructor in the Active Parenting, Nurturing Parenting and Love and Logic approaches to parenting. He is available to facilitate experiential workshops lasting an hour or up to eight weeks.
Age Groups

Children
Adolescents
Adults
Seniors

Health Services

Behavioral / Mental Health

Crisis / Safety

Intellectual and Developmental Needs

Treatment Services

In-Community Services

Outpatient Services

Treatment Settings

Home
In Community
Office / Practice

Payment Options
Areas Served

Atlantic County
Cape May County
Cumberland County
State-Wide
Last Updated: 07/14/20