Cooperative Care
(609) 741-6363
Rio Grande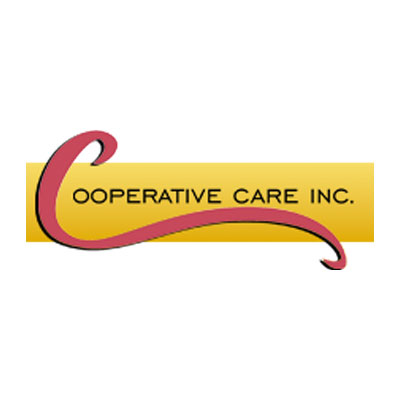 Cooperative Care is a multi-specialty mental health agency located in Cape May County, NJ.
We offer individual, family, couples, and group psychotherapy for children, adolescents, teens, and adults. Intensive Outpatient Treatment will be provided to people struggling with addictions. Working with children and using a variety of techniques including Adventure Based Counseling, art therapy, and involvement with nature is being used along with a variety of other techniques as a primary focus. Psychiatric evaluations and medication monitoring are also available for those who need extra help.
We provide services to clients from DCPP referrals, Drug Court, Substance Abuse Initiative, CSOC, as well as self-referrals. Services include individual therapy, group therapy, Parent-Child Interactive Therapy. Medication monitoring for our substance abuse clients.
Mental Health Services
Mental Health Services are provided by Licensed Therapists, specializing in the treatment of Trauma-Focused Therapy, Cognitive Behavioral Therapy, Stress Reduction, Anger Management, Grief Couples Counseling, and Mood regulation. In addition, we specialize in therapy focusing on children and adolescent behavioral issues.
Cooperative Care Partnership is the leader in providing Parent-Child Interaction Therapy to the Community. This demonstrates (to the Parent or Guardian) the process to which positive interactions will result in improved behaviors of the child.
Psychiatric Evaluations
Psychiatric Evaluations, with our Board Certified APRN, are best suited for those who may have serious emotional or behavioral problems. These evaluations usually require several hours over one or more visits. When a treatable problem is identified, recommendations are provided and a personalized treatment plan is developed. This can be with children, adolescents or families.
Cooperative Care, Inc. also targets the development of both devices and journals to attack a number of core elements to the Medication Monitoring process which includes sorting and reminding; tracking compliance, and tracing the impact of the medication through symptom tracking.
Drug and Alcohol Services
Our Division of Addiction Services providing Intensive Out Patient Services are provided under the Directorship of Victoria Wells-Manlandro, LCSW, LCADC, BCETS.
Relapse Prevention and Individual therapy sessions are always held by Licensed and Certified Alcohol and Drug Counselors. We understand that addiction is a chronic disease, and thus recommend long-term or repeated episodes of treatment to achieve the goal of sustained abstinence and a healthy lifestyle.
DryDoc Sober House
A Clean and Sober living Environment to support you in your recovery.
Maintaining long-term recovery can be challenging and needs to be the main objective for the individual. The environment the recovering person surrounds themselves with plays a vital role in avoiding relapse and maintaining a sober lifestyle. Recovering addicts/alcoholics may need to reside in a recovery-friendly environment for a while when putting into practice the recovery skills they have learned or are learning.
Recovering people can go to a sober living house directly from treatment to support the work they have begun. Do not confuse sober living with treatment, it is not. It is a supportive clean and sober environment where recovering people can continue their process.
Each day offers the newly recovering person a sense of security and camaraderie. We are committed to improving the lives of women who are ready to return to independence by providing the structure, discipline, tools, and confidence needed to live a life absent from all mood or mind-altering drugs.
(For More Information and Housing Rates Contact [email protected])
Eligibility
Self Referral, DCPP, Probation, Drug Court, Most Insurances
Age Groups

Children
Adolescents
Adults
Seniors

Community Services

Family & Support Services

Health Services

Behavioral / Mental Health

Crisis / Safety

Intellectual and Developmental Needs

Treatment Services

In-Community Services

Outpatient Services

Treatment Settings

Home
In Community
Office / Practice
Telehealth

Payment Options

DCP&P Contracted Service
Medicaid
Medicare
Self Pay
Sliding Scale / Payment Plans
State Funding
System of Care (CSOCI Medicaid / FlexFunds)

Areas Served

Atlantic County
Cape May County
Last Updated: 11/15/21