BestLife Counseling Services
(609) 486-2003
Rio Grande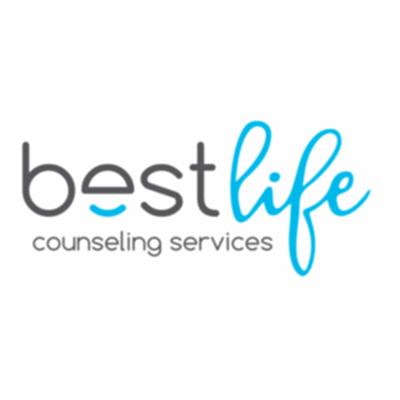 Mental Health Professionals Outpatient Setting Intensive In-Home Services
Professional counseling through BestLife Counseling Services can help you and your child deal and cope with various issues such as anxiety, stress, self-esteem, depression, bullying, eating disorders, relationships, anger, and more. BestLife can help you learn and utilize positive coping skills in order to live an emotionally and mentally healthy life.
Children and Adolescent Counseling
The early years can be a challenge for both parents and their children. Whether you are dealing with behavioral, divorce or school related issues, our therapists will help give your child a safe place to grow and work through their issues.
Family Counseling
BestLife providers can assist parents with education on their child's mental health diagnosis to have a better understanding of their child's behaviors. Our clinicians can support guardians in implementing positive parenting techniques, in order to increase the effectiveness of appropriate boundaries and family roles.
Teletherapy
Whether you are looking for direction, inspiration, or support we can help you find your unique path to fulfillment. Your therapist will work with you to set appropriate goals and identify the manageable stages needed to realize them, while also learning to identify and overcome both external and internal stumbling blocks.
Parenting Tweens and Teens Support Group
Join BestLife Counseling as we help parents navigate through the world of raising tweens and teens in a technological society!

Weekly topics include (but are not limited to) Stay tuned for new groups and times
?Monitoring screen time and social media
Dealing with Cyberbullying
Commonly used acronyms/codes
Secret Texting Apps/Sexting
Creating cellphone contract
Rates:
$100/4 weeks
Limited Space Available
Reserve your spot below or Call 609-486-2003
Age Groups

Children
Adolescents
Adults

Community Services

Family & Support Services

Health Services

Behavioral / Mental Health

Crisis / Safety

Intellectual and Developmental Needs

Treatment Services

In-Community Services

Outpatient Services

Treatment Settings

In-Person
Office / Practice
Outpatient, Hospital / Inpatient
Telehealth

Payment Options

County Funding
DCP&P Contracted Service
Managed Care
Medicaid
Private / Commercial Insurance
Self Pay
State Funding
System of Care (CSOCI Medicaid / FlexFunds)

Areas Served

Atlantic County
Cape May County
Last Updated: 08/02/22